Ever thought of investing in New Zealand Property but didn't know where to start?
Hi, our names are Sigrid de Castella and Antony Anderson. And that's pretty much how we felt before we bought our first property in New Zealand.
So we spent 12 months, interviewing accountants, lawyers, bi-lateral taxation agents, property managers and real estate agents, before analysing the results and honing our investment plan and our skills even before we started.
We were already very experienced property investors, but we soon discovered there was a lot more to investing in a foreign country than we'd thought, even though it was just across the ditch!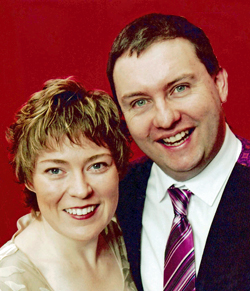 After we'd bought several properties in quick succession others started taking notice, and asking us for advice. Eventually it led to us writing a book specifically for Australians wanting to invest in the New Zealand property market - and it's the only book of its kind.
And now it comes with annual book updates for life. So why not benefit from our experience (and our mistakes) and make your investment in New Zealand a breeze. Just click on the book to learn more.
Finally if you already own a copy of the book but just need the Annual Update then click here.

Antony Anderson and Sigrid de Castella